Save a lot of time, money, and headaches by building on our 11 years of experience building and helping hundreds of others develop collaborative spaces all around the world.
I'm here to make your journey to building a thriving coworking space easier. Below you'll find a sampling of some of the best articles, resources, and services I've made to help you with some of your most common questions:
1. How do I build a sustainable space?
2. How do I get members?
3. How do run things more smoothly?
AS SEEN IN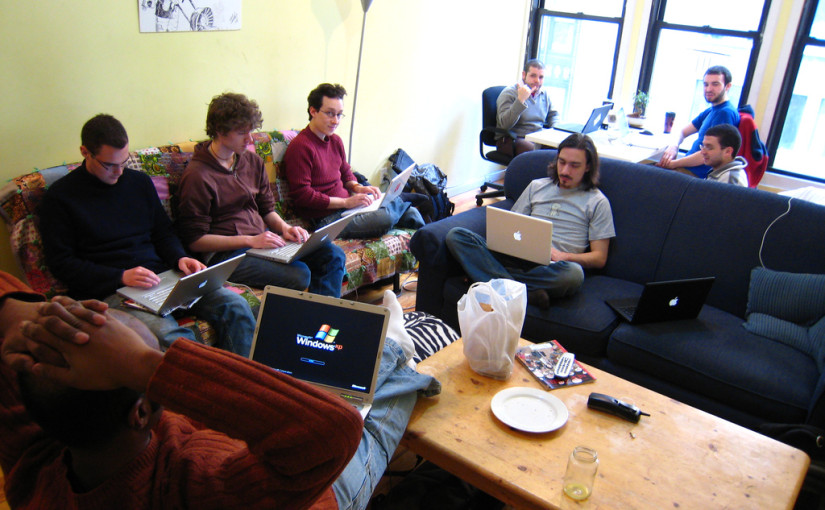 It all started in a Man­hattan loft.
Work-from-home entrepreneurs (and damn nice guys) Amit Gupta and Luke Crawford realized that while they liked being able to work from anywhere, they missed the social experience of a traditional office. So they did something simple: every other Thursday, they invited anyone who was interested to join them for a day of casual work and fun among like-minded people.
That simple idea was life-changing to a lot of people, especially me.
I not only saw a chance to get out of my house and befriend some amazing people, I saw a chance to help lots of others make a badly needed transition to a new and better way of working.
It turns out, I wasn't alone.
Lots of people were aching for a new way to connect in real life while learning how to work for themselves. So I found others who were looking for what I was looking for, and before I knew it we were building one of NYC's first ever coworking spaces.

Hi, I'm Tony. I've been obsessed with coworking since 2007.
At the ripe young age of 23, I took a big chunk of my savings and trip to IKEA and, with the help of some amazing people, led the charge to open NYC's first dedicated coworking space.
We had an amazing run. We helped people build amazingly successful businesses, experimented with new kinkds of programs, hosted a ton of Meetups, and made life-long friendships.
Along the way, I got active in the global coworking movement. I started speaking at conferences, contributing to online discussions, and eventually joining the board of Open Coworking to maintain community-built resources like the Coworking Visa.
I also learned a lot about what it takes to run a successful coworking space… through a whole lot of ups and downs.
You don't need to go through the same trial-and-error that I did.
I know how to help you answer the biggest questions that come up, how to anticipate the critical things that you might easily miss, and generally how to make the process of getting your space up and running as smooth as possible.
Don't waste time making mistakes that have been solved. Get in touch so I can help you!