We work with coworking space managers, city planners, building developers, organizers, and anyone else who wants to educate, empower, and gather people who are making the transition into the new workforce.
If you're interested in seeing what we can do for you and your city, contact us!
Regions
Global
A nonprofit dedicated to maintaining and improving the decentralized resources that power the coworking movement, Open Coworking is a critical organization in the movement.
They ensure key properties like coworking.com, the Coworking Google Group, the Coworking Blog, the Coworking Wiki, the Coworking Leadership Slack Channel and more continue to work. We are highly active in leadership, helping to steer the organization towards a more sustainable and active direction wherever possible.
Connects charities and social impact organizations with spaces willing to offer them a home, All Good Work is one of our newest partnerships. Most shared workspaces have extra room to spare, so we're ensuring they're putting that unused space to good use.
Boulder
Boulder, Colorado is our home base. I left New York at the end of 2015 to join my partner Amy there, forging relationships with local coworking communities and working with Amy on a new Meetup group.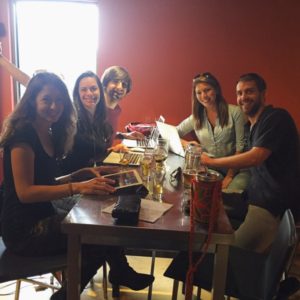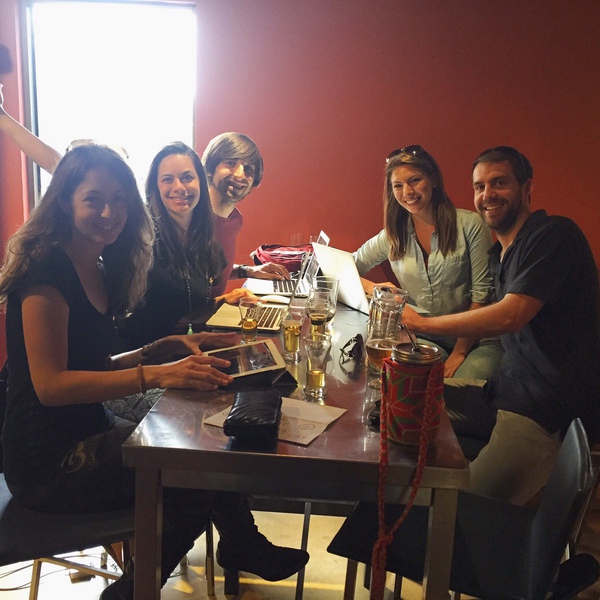 Dynamic Coworking Meetup
Amy and I both love organizing. We both love coworking. And we both love hanging out in cafes, restaurants, libraries, and other interesting spots.
Through our Dynamic Coworking Meetup, we get to do all those things and much more.
Learn more 
Holmdel
Vi Hub at Bell Works
An incredibly ambitious 2,000,000 square foot project in central New Jersey, the Bell Works project aims to revitalize a place that was once a massive hub for innovation–the birthplace of the transistor and fax machine, among many other things–and bring it back to its thriving roots with a new multipurpose project.
Our collaborators at Vi Hub won the bid to lead the coworking part of the project, launching their new space this year.
Starting in the fall of 2015 leading up to their launch, we worked with them to help launch and grow their Meetup group, helping them develop their community in the shared atrium space of the connected buildings as the workspace was being prepared.
Las Vegas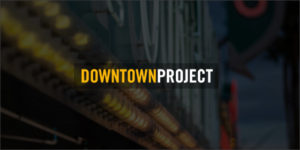 The Downtown Project
In 2011, we worked with Tony Hsieh's Downtown Project to help them architect their community development plan long before most of the project had gotten underway. Developing a coworking-like culture among the people of Downtown Las Vegas was a central part of the project.
New York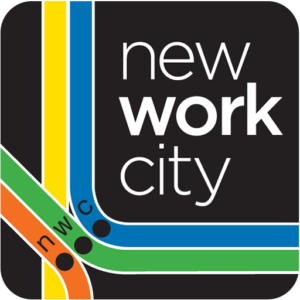 New Work City
From 2007 to 2015, we were extremely active fostering coworking communities in New York City. When we got started, coworking was still a very new idea, so we started by helping organize Jellies, organizing a Meetup Group, and launching a cafe-based coworking community called Cooper Bricolage.
All of this led up to our major project: a dedicated community coworking space in Manhattan, which in 2008 was unprecedented. We started out by sub-subletting from a startup in Hudson Square, opening on November 1, 2008. We called it New Work City.
While we no longer run a space in NYC, we've been talking with various groups in the city about various potential projects and even a possible resurrection of a New Work City-affiliated coworking space. If you're interested in building an amazing community-based coworking community in NYC, we'd love to talk about how we can support you!
Learn more about New Work City's backstory
Seattle & Toronto
Foundery and Creative Blueprint
We're working with Foundery, a Toronto-based coworking space, and Creative Blueprint, which manages artist spaces in Seattle and Toronto, on streamlining their operations.
They've been in the business of fostering creative community for over 10 years now, so we're excited to be helping them take the special things they've built and turn them into consistent, reliable, smoothly-run operations that can more easily be passed along to new managers as generations of people pass through.
Vancouver
We're working on a very ambitious project in Vancouver that we're extremely excited about, but can't quite talk about yet. Stay tuned!