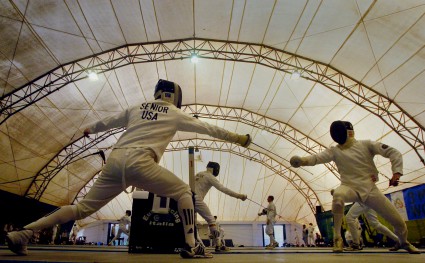 In the film "The Princess Bride", Inigo Montoya, a despondent yet valiant swordsman sworn to avenge his father's murder, joins an equally valiant adventurer named Westley in his quest to rescue Buttercup, Westley's childhood sweetheart, from an evil king.  After many adventures, Inigo and Westley, joined by Fezzik, the Giant, successfully enter the king's palace.  While Westley is busy rescuing Buttercup, Inigo encounters the six-fingered man who murdered his father.  In order to fortify himself so that he can recover from a terrible wound and enact his revenge, he repeats the following: "My name is Inigo Montoya.  You killed my father.  Prepare to die."  With each repetition, Inigo grows stronger, more confident, unwavering in his path.
I do not encourage revenge.  However, Inigo Montoya's approach offers an important skill that you can add to your negotiation tool kit.  Find your message and stick to it.
This article by Bathabile K. S. Mthombeni, was originally posted at 123untangle.com. Bathabile has been developing Winning Negotiation, a track of classes on negotiation techniques at NWCU.